Congratulations to Miami's very special YoungArts on its big birthday!

YoungArts, one of the world's biggest champions of the next generations of artists, is celebrating its 40th anniversary. For those of you who aren't familiar with the Miami-based organization, it was founded by Lin and Ted Arison to foster U.S. artists aged 15-18 in various disciplines including classical music, jazz, voice, dance, theater, visual arts and film. Each year, hundreds of winners across the nation receive financial awards and a week in Miami to study and mingle with star experts, many of whom are YoungArts alumni themselves. Just to give you an idea of the talent, Viola Davis, Andrew Rannells and Tarell Alvin McCraney have participated in this program, first as teens, and then as instructors. YoungArts also has enough cachet to get famous non-alums like Mikhail Baryshnikov, Debbie Allen and Wynton Marsalis to share their insight and experiences with the kids in master classes. The nurturing doesn't end there. Winners are eligible for nomination as a U.S. Presidential Scholar in the Arts, among many professional networking and career development opportunities and services.
The Arisons passed the baton to their granddaughter, Sarah Arison, Arison Arts Foundation's board chair who has put her own spin on things. A major rebranding initiative shortened the original name simply to YoungArts and revamped the website and overall look, while recent hires and promotions bring vital new energy to Sarah and executive director Jewel Malone's vision for the next chapter.
Many people are already familiar with the annual National YoungArts Week in January, when teens and teachers arrive for workshops and performances that culminate in the YoungArts Backyard Ball at its Miami campus (housed in iconic, historic buildings formerly owned by Bacardi). The 2022 week is slated for January 9-15, but they're skipping the traditional gala in lieu of a special, earlier celebration in honor of the 40th season. Co-chairs Sarah and her husband, Thomas Wilhelm, are hosting the "40 Years for Artists" birthday bash with cocktails, a seated dinner under the stars and a performance by Queen Esther [and her orchestra], the night's master of ceremonies who won the YoungArts Theater award in 1983. ONE Sotheby's International Realty is a proud sponsor of this milestone event on November 20.
More festivities follow with the opening of "The Choreographers' Scores: 2020" in December. The exhibition features works on paper by U.S.-based choreographers, including Camille A. Brown, who were commissioned to imagine a score as a love letter to the future of dance. The Lapis Press printed editions of their scores handmade in quarantine during the pandemic's shutdown. You can be among the first to see these rare works at the YoungArts Art Basel Miami Beach VIP breakfast and curator tour on December 1.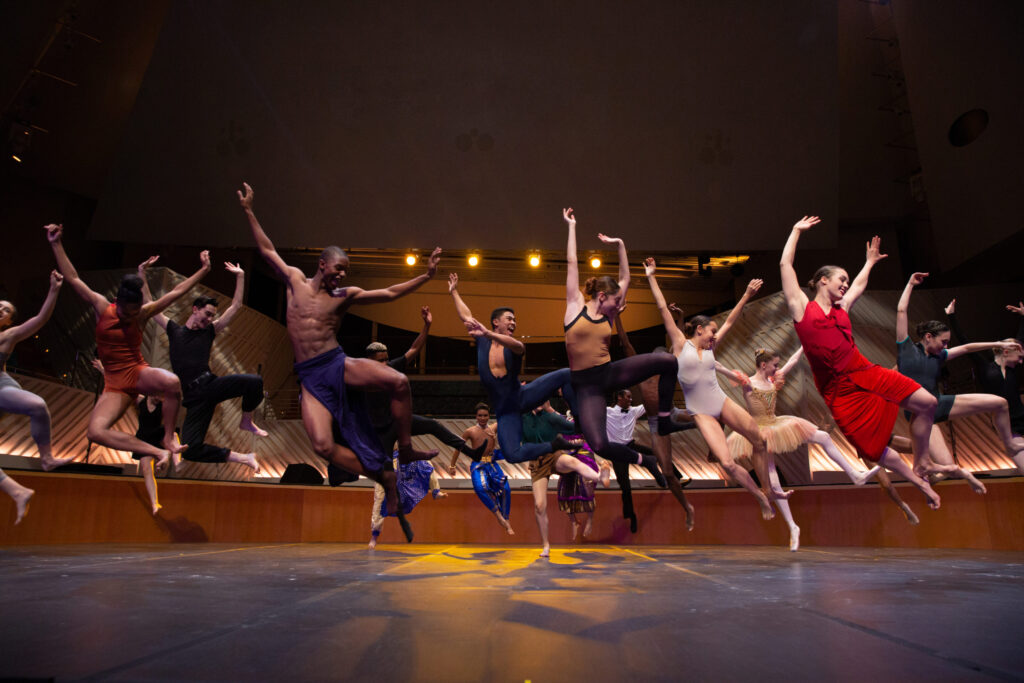 I'd also like to recommend attending Nu Deco Ensemble's performance at the Arsht Center on December 10. YoungArts partnered with the local modern orchestra for this concert featuring original compositions by 2007 YoungArts Classical Music award winner Chris Rogerson.
Looking ahead, the YoungArts New York Gala returns on April 11, 2022. Its inaugural event in 2016 commemorated the 35th anniversary. Here's to many more great years ahead!