California's Golden Door Resort & Spa is a wellness wonderland.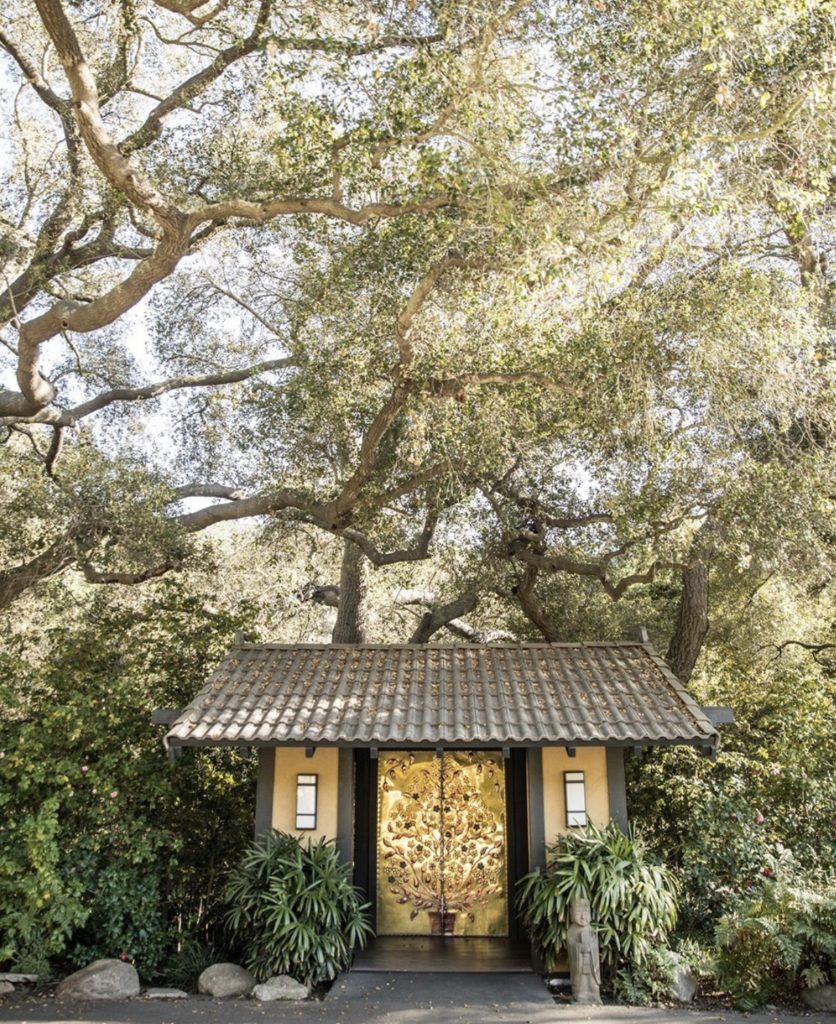 Sometimes we all need to reboot and tune out the world, and Golden Door has become my go-to wellness resort. Though it's located on the opposite side of the country—in Southern California between San Diego and Laguna Beach—I don't mind the travel time. One visit and you'll see why it's enchanted not only me but famous faces from Liz Taylor to Oprah since opening in 1958. They, too, entered through its iconic copper and brass doors etched with a Tree of Life symbol. What lies beyond is much different from decades past, however.
A longtime patron bought the 600-acre property in 2012 and commissioned New York interior designer Victoria Hagan and a touted ecological designer to refurbish and enhance its signature Zen look with mature Japanese gardens. They transplanted an olive grove and installed an heirloom produce-filled greenhouse for executive chef Greg Frey's health-conscious cuisine that also satisfies. (I've included links to recipes for his eggplant meatballs and fig jam dot cookies below.)
The tradition of packing light also continues. Whereas guests used to receive pink sweatsuits, affectionately referred to as "pinkies," upon arrival, they're now given a full set of workout attire, plus tees, terry-cloth robes and cotton kimonos that are laundered daily.You truly just have to show up, since the package extends to Golden Door skin-care products, a water bottle, journal, tote and yoga mat. Not having to stress about what to pack is my idea of heaven.
These perks along with impeccable service are designed so guests have more time to work on themselves, whether that means digital detoxing or hiking the substantial trail system. I also take Pilates and spin classes; fencing and archery are available for the more adventurous. The fitness menu is a far cry from the days when guests would hula hoop and subject themselves to vibrating weight-loss belts—a vision that reminds me of the exercise class scenes in "The Marvelous Mrs. Maisel." Men shouldn't let the notion of "pink ladies" deter them from enjoying this serene retreat and its abundant activities either. In fact, the annual men's week has been taking place since 1960.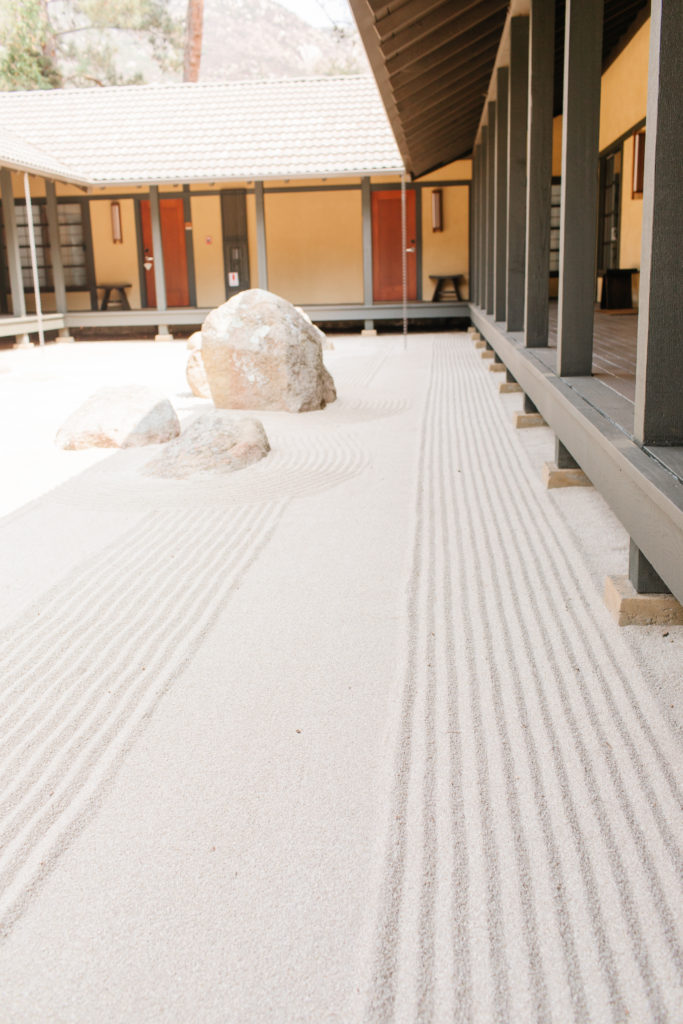 In addition to the popular, week-long Classic package, they introduced two new programs this fall. For those who overindulged during the shutdown, the Trainer package is the way to go. Guests are paired with their own personal trainers who customize workouts including private boot camp. Because people are connected with nature and mindfulness more now too, the Land and Water package was developed to hike, swim and picnic.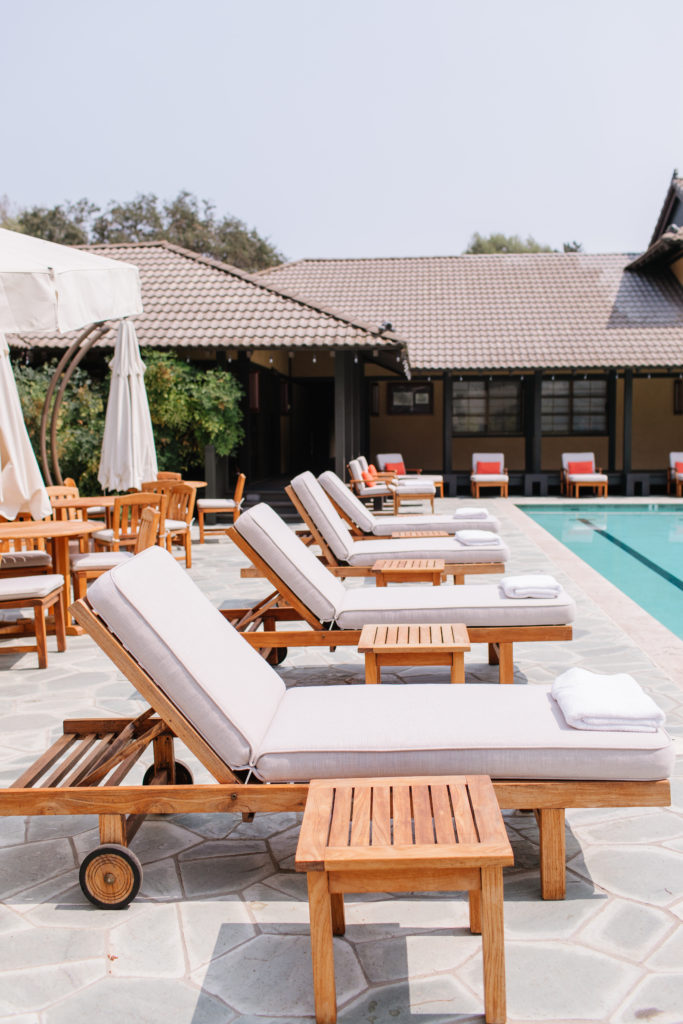 Another really cool thing about this place is that they donate 100% of net profits to charity. Some of the charities that have been benefited are The New York Society for the Prevention of Cruelty to Children, Palomar Health Foundation, Safe & Sound, Rady Children's Hospital and others to help stop child abuse and bring awareness to the cause. What's not to love?
https://goldendoor.com/eggplant-meatball-recipe/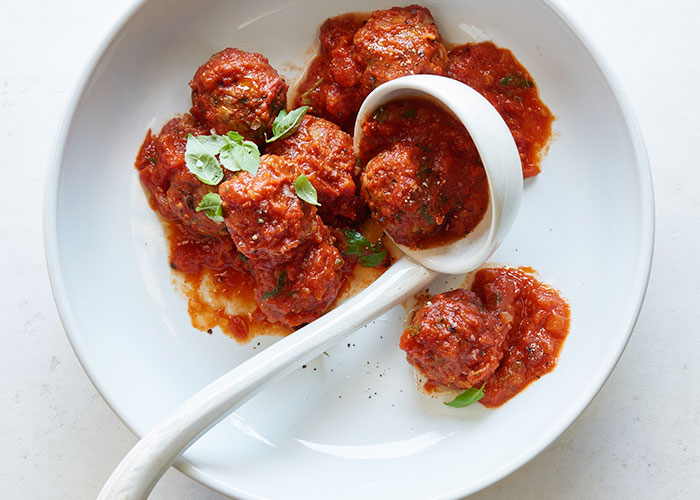 https://goldendoor.com/fig-jam-dot-cookies/