Revamp your WFH wardrobe with these Florida-based designer brands.
With our beach-chic lifestyle, Floridians perfected the WFH wardrobe long before it became a thing. Flowing caftans and other elegant loungewear fill our closets, ready on a moment's notice for boating and poolside soirées.
It's no wonder that the niche's designers flock here to establish their collections. Some even manufacture locally, a wonderful advantage for our growing fashion community. It's easy to see why, too. How could they resist the Sunshine State's endless summer as inspiration?
I'd like to share some of my favorite brands to refresh your WFH looks. Happy shopping.
Krelwear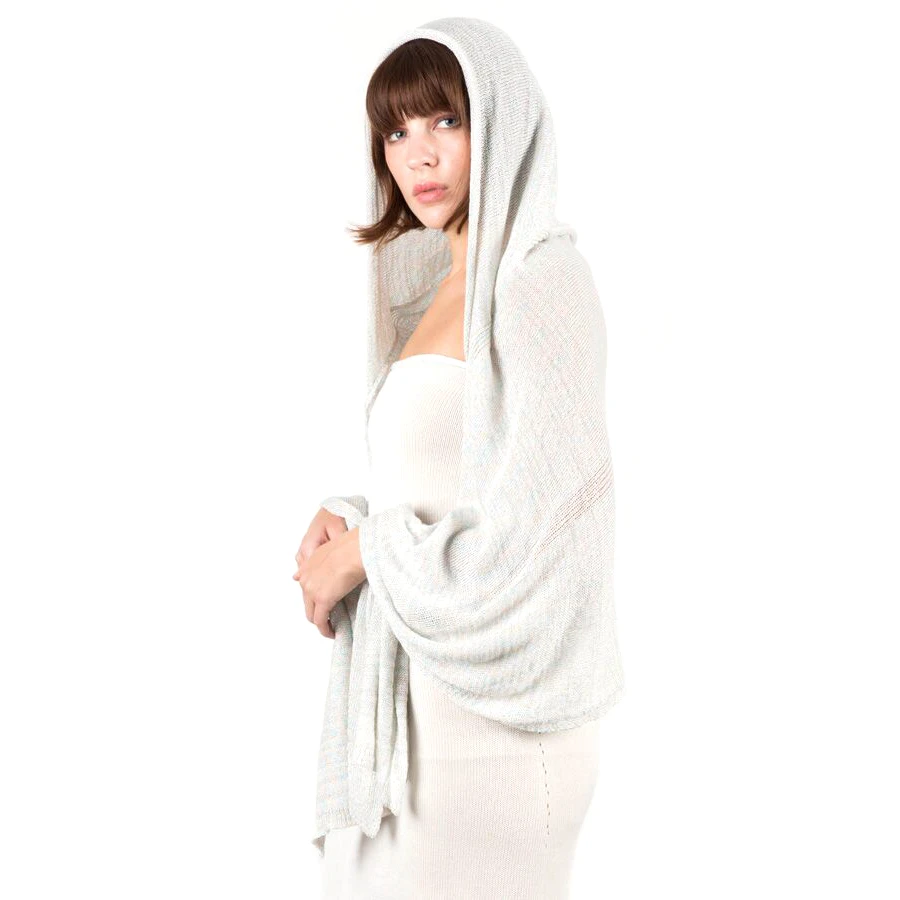 Born in Paris, Miami-based fashion designer and textile artist Karelle Levy grew up on the ocean in Golden Beach. She attended Rhode Island School of Design before founding her upscale knitwear label Krelwear in 2002. Her wonderland of a knitting studio and boutique are located in Miami Ironside. Women, men and children love her Florida-friendly, lightweight knits in natural yarns. In addition to signature styles such as kaftans, dresses, tops, rompers and harem pants, the collection includes hand-loomed, bespoke pieces and accessories like hooded scarves and bottle bags for water and wine. (They make terrific hostess gifts.)
Tighemi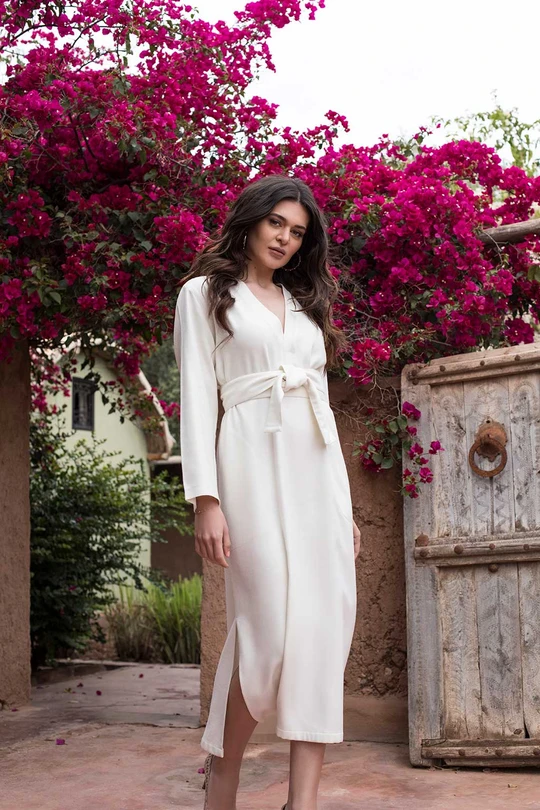 Tighemi raises the bar for its absolutely gorgeous fashion and home items hand-crafted in Morocco. It's the kind of shop you want to buy everything, and we're grateful that its mother daughter owners Lisa and Lauren Walsh relocated to Florida from New York and London to open their first boutique in the Miami Design District. They have an incredible eye for exclusive collaborations with talented artisans discovered during their frequent travels to Morocco. Luxury fabrics range from Moroccan cashmere (soft-brushed cotton) to Italian silks for styles like capes, tunics and kaftans. A men's velvet smoking jacket is another fall must-have.
Lanhtropy
Uruguayan Ani Ponce de Leon runs her four-year-old linen empire from the barrier island of Key Biscayne. Made from pure, sustainable linen, her Lanhtropy collection literally translates to "linen universe" in Vietnamese, a nod to the country where her small factory is based. She focuses on women's minimalist pieces with a twist that lend a touch of romance to everyday wear. I'm especially fond of her adorable jumpsuits with tie belts (the Oma) or front button panels (the Mia) in subdued hues like terracotta. In addition to her online store, you can find pieces at Florida boutiques like Roses and Dreams.
The Onikas
The Onikas has a cute backstory. Designers Veronica Pesantes and Jonnyka Bormann are childhood best friends from Dallas who now reside in Miami Beach and Austin, respectively. They launched their fair-trade line five years ago to celebrate their friendship and love of art and travel as well as to support Indian and Ecuadorian craftsmen (Veronica was born in Quito.) Tapping into their artistic backgrounds, they create exclusive, hand-blocked prints for cotton voile caftans, robes, dresses, tunics and bottoms made in India. They also collaborate with multi-generational families of Andean weavers for ponchos and wraps in naturally dyed, organic cotton.
Kult Jewelry
Kult Jewelry also turned five this year. Designer Jessie Bonne lived in the French Caribbean, Paris and Mexico City before settling in Miami. She continues to work with Mexican silversmiths for part of her fine jewelry collection, while the rest in produced in downtown Miami's Seybold Building. Offering minimalist looks to bold statement pieces, she favors lapis lazuli, malachite and onyx and recently introduced more precious materials such as rubies and yellow and rose gold. Besides frequent trunk shows throughout Florida during season, you can try on her pieces at Mrs. Mandolin lifestyle store and Four Seasons Hotel at The Surf Club's boutique.