A note on our fresh start and what I've learned.
To let you settle into the new year, I'm just getting around to my first post of 2021. I've read many insightful thoughts on this new beginning like no other in our lifetimes from some of the most brilliant minds. There's a lot to chew on, yet it's difficult to put into words our unprecedented experience of a pandemic and how we got there in the first place. Let's just say, we were living on the edge in so many ways. I'm treating it like a priceless lesson, an ultimate wake-up call if you will, in how to balance life, always see the silver lining and make the most of our time here on this beautiful planet. Among many life-changing epiphanies, I'd like to share some themes that have been on my mind.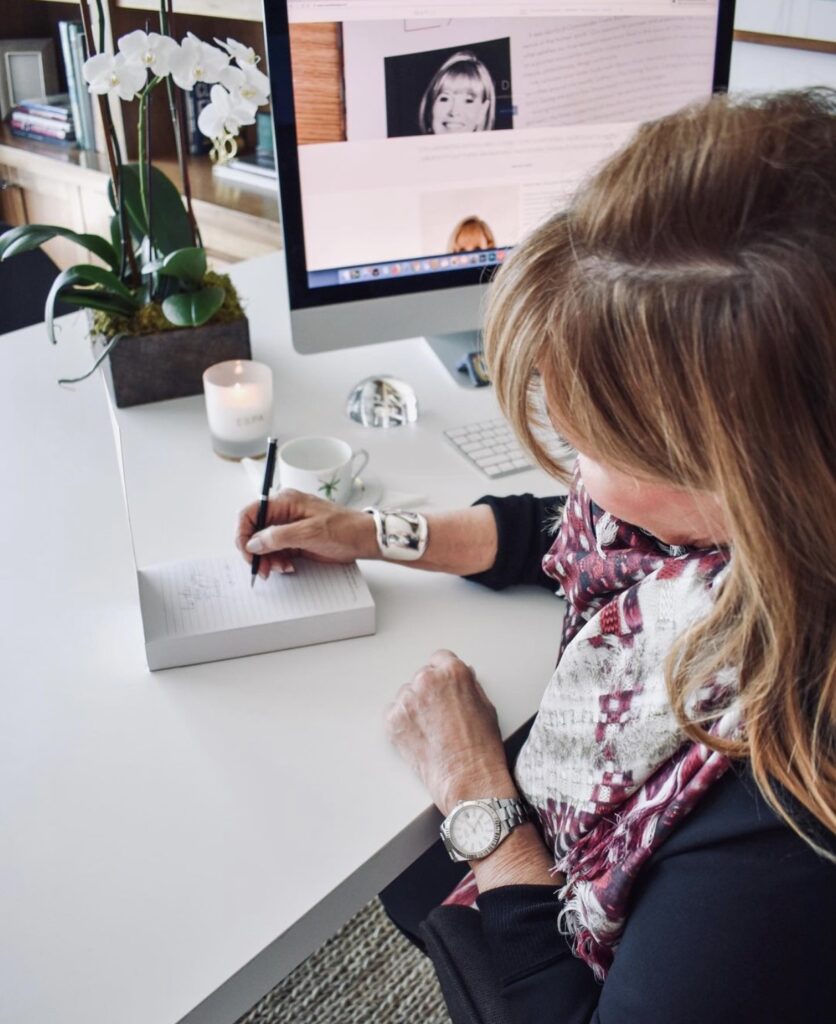 Wanderlust vs. Homebody
Travel is part of my profession. It was how I built my brand and got to make so many friendships all over the world. It was a big deal for my personal growth, too, such as learning about incredibly talented architects, artists and entrepreneurs whose enriching knowledge I shared with my clients and team members in the spirit of "pay it forward." It's one of my main passions, so not being able to travel was disheartening to say the least.
Without much choice, I did a 180 and turned the journey inward instead of outward. Then something magical happened. As is the case with most things in life, we often overlook what's right in front of us. I started to enjoy my home, which I had worked so hard for and never really had the time to appreciate. I nested with my fiancé Rich and actually looked around for once at our good fortune, our sanctuary in a booming city. We cooked, read and watched movies, and I even started baking again to the delight of my grandkids. After so many years on the road, it feels good to reconnect with my home life and recharge for when travel resumes. I'll be ready to take on the world again without taking my home for granted.
Loneliness is Real
The modern condition of loneliness has been well-documented. Caused by a number of reasons including our addiction to technology, demanding work schedules, and the breakdown of traditional families, loneliness is only going to keep growing unless we do something about it. Despite Rich's invaluable companionship, I felt lonely in the first few months of the pandemic when I didn't see anyone else. It made me realize how we're naturally wired to be social creatures who need each other. Let's put an end to loneliness by investing in our relationships from our immediate friends and families to our communities at large.
Leadership in Tough Times
I've always believed in leading by example, and covid put me to the test. In the beginning of the shutdown when there were so many unknowns, I had to keep the troops together and motivated with a positive outlook and proactive strategy for the shift in spirit—I never doubted the strength of Florida's real estate market for a second and knew we'd come out on top. We stayed connected from our in-house team to our clients, and this constant checking in got us through dark days. Because we stayed super focused on work, we were prepared when a flood of new buyers showed up on our doorstep. They came from all over and were relieved to work with helpful experts to find their dream homes in a safe haven.
Everlasting Empathy
Covid humbled all of us. No one could escape the fear, and it truly leveled the playing field. We began to see ourselves in our fellow mankind and that we're all in this together. It showed me that creating a win-win for all of us was the only way to go. I believe that we all developed more empathy for those around us, and hope that this remains long after we're vaccinated and move on with our lives. Please remember those in need when this trial passes. Just because we have a vaccine doesn't make problems go away. Consider making a donation, whether your time or resources, to a charity. Even the simple act of being kind goes a long way.