Women like new Miami Marlins general manager Kim Ng are scoring unprecedented positions this year.
Can you hear the roar? From the election to higher education, 2020 is the year of the woman. My heart can't help but swell up with pride when I hear yet another woman smashing through the glass ceiling. We've got U.S. Vice President-elect Kamala Harris heading to the White House, Madeline Pumariega starting her new gig as president of Miami Dade College in January as well, and Daniella Levine Cava being sworn in as the Mayor of Miami-Dade County on November 17. These achievements are all firsts for women, and I have to hand it to Miami for its progress when it comes to inclusion.
There was one other big announcement this year that really hits home for me. As some of you know, my father was an umpire in Cuba. His passion for baseball was very much a part of my childhood, so I'm beyond thrilled that the Miami Marlins just tapped Kim Ng to be the team's general manager. This is a huge leap for Major League Baseball, as she's the first woman to hold the position in its history.
Ng, who turned 52 on Tuesday, has spent much of her life involved with the sport. She began her baseball career as an intern with the Chicago White Sox, close to her alma mater, the University of Chicago. Over the next three decades, she'd also work for the New York Yankees and the Los Angeles Dodgers, and make it all the way to the role of assistant general manager twice. She spent some time in-house, too, as M.L.B.'s senior vice president of baseball operations.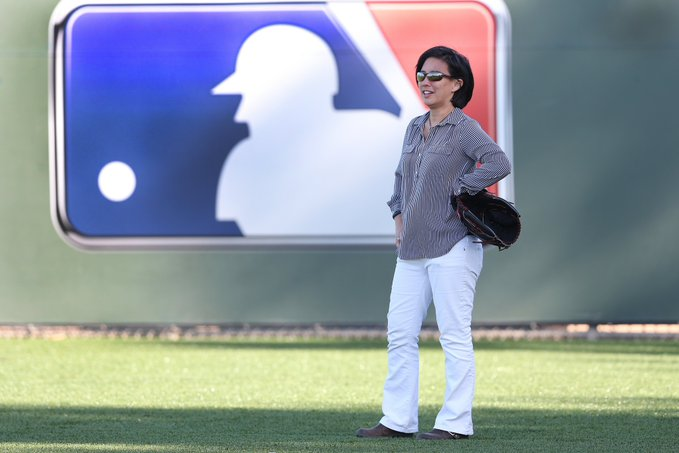 Passed over time and again for the main managerial position, she never gave up. Her unwavering tenacity, especially in the face of sexism and racism, is what really impresses me and so many others. Michelle Obama to famous female athletes have sent congratulatory messages, among the overwhelming response pouring in from around the world. I love Ng's statement about achieving this milestone, not only for herself, but for all women with big dreams:
"You can't be it if you can't see it. Now you can see it. And so I look forward to hearing all of their stories and just how inspired they are to now pursue a job in sports, a job in baseball and to reach for the stars."
I also commend Miami Marlins chief executive and part owner Derek Jeter for making team diversity part of his mission. He and Ng already know they work well together during their concurrent time with the Yankees. She'll also be reunited with other previous colleagues from the Yankees and Dodgers, which will make the transition all the smoother. I look forward to the Marlins home opener on April 1, 2021. Welcome to Miami Kim!