In an unusual year, there's still so much to be thankful for this holiday.
Thanksgiving grows more meaningful to me each year. Yes, things are a lot different this time. But no matter our difficult circumstances, I appreciate the holiday's downtime and being around loved ones—even if it's just for a day, and even if it's just an intimate gathering. I'm looking on the bright side of things this holiday season and taking stock of what I'm thankful for.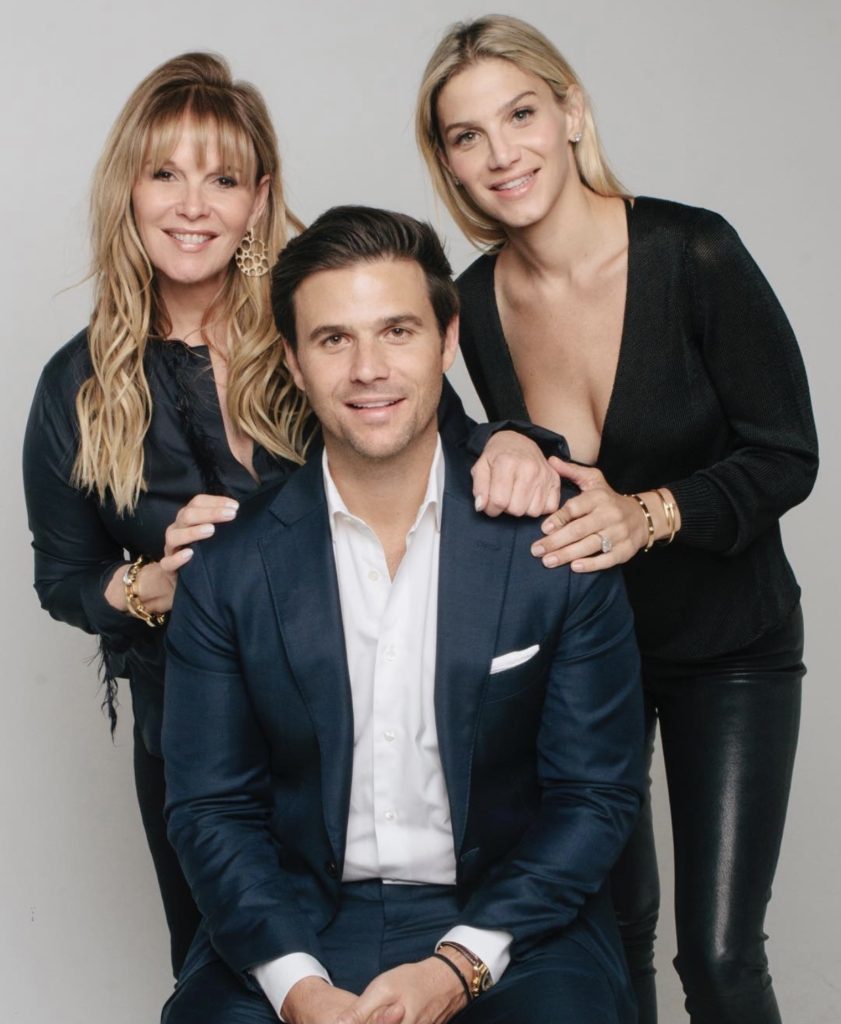 MY FAMILY
I raised my children here, and now they're raising their children here. Until you live in Miami, you don't realize what a great place it can be for families. I'm grateful that we're able to live near each other and not to have to get on a plane or drive for hours to visit. I'm so happy that my children have been able to join me in growing our firm, too. They bring such innovative ideas to the table, and I'm always learning from them. I treasure my time with my grandkids. To watch them grow up is a true luxury. I'm also thankful for my love Rich, who's my rock and biggest cheerleader.

MY FRIENDS
I've made so many friends over the years, and they really keep me going. One of the fascinating things about Miami is that it's an international crossroads where people come and go for holidays, second homes, stints for work and major annual events like Art Basel and the Wine & Food Festival. Some settle down here for good, too, like my wonderful friends who live in cool areas all over Miami. I also have dear friends across the U.S. and abroad thanks to being part of the Sotheby's global network. My friends have opened up the world to me, and I look forward to seeing them again in safer times.

MY HEALTH
I'm grateful that we're living in the grand era of wellness. So much has changed in my lifetime in how we eat, exercise and other self-care routines. We're living longer and staying active far later into our elderly years. I never take my health for granted and am always striving to push myself from not cheating on my diet to working out regularly with my trainer. We're so lucky here in Miami to be able to get outside during the winter for a walk, yoga, tennis, paddle boarding and more. It makes fitness fun.

MY CAREER
Setting out as a young woman, I never imagined where I'd be standing today. Whereas some people look at real estate as a job, I've worked hard to make it a full-blown career that's constantly evolving and meeting new challenges. I love its mix of business and people—a balancing act that forces me to see all sides of real estate, whether for a home buyer or seller, developer, architect or colleague. Real estate is incredibly fast-paced and exciting, and Miami is one of the ultimate markets. It's an honor to be able to contribute.

MY "ONE" TEAM
ONE Sotheby's couldn't have achieved year after year of growth and commitment without our team. They're truly invaluable, and I'm forever grateful for having such dedicated associates, executives and all of the support team members from the marketing department to my right-hand woman, my administrative assistant. As we enter new markets and acquire other firms, we've added so many new members over the years. I welcome them to our brand and community and am fascinated by their talents and local insight. They're an endless source of knowledge and strengthen our network, so we can all be better for our clients.

MY HOMETOWN
Since moving to Miami as a little kid, I have put down roots here. I stayed for college, founded my firm and raised my family here, and have gotten more involved in the community each year through professional and philanthropic engagement. I've watched Miami evolve from a small resort city to a major international destination with serious education, architecture and design, arts and culture and innovation from tech to medicine. The city has so much going for it—the blend of nationalities, the gorgeous weather, the natural beauty, the beaches and boating, the sunsets and moonrises. It's easy to see why so many people fall in love with it and move here.
I AM GRATEFUL FOR ALL OF YOU!