Why I'm celebrating International Women's Day and Women's History Month
As far as women have come, from the right to vote to the #MeToo movement, there's still much work to be done. Hence, there's always good reason to celebrate International Women's Day on March 8, which falls during Women's History Month. Founded more than a century ago, the global day recognizes women's achievements in all aspects of life; raises funds for female-focused charities, and accelerates women's equality in human rights and economics through its mission involving a call to action, collaboration, philanthropy and uplifting women. The 2021 campaign's theme is #ChooseToChallenge. It's a rally for true change.
I'm elated to see how many famous faces, household brands and media outlets are getting behind International Women's Day. No institution is too big or too small to participate. Like most of you, my inbox has been flooded with virtual events and initiatives to support women-owned companies and women-supporting nonprofits. Amazon Live hosted one of the biggest celebrations, a panel discussion with Priyanka Chopra, Mindy Kaling and Diane von Furstenberg, whose new book "Own It:  The Secret to Life" should be on everyone's reading list.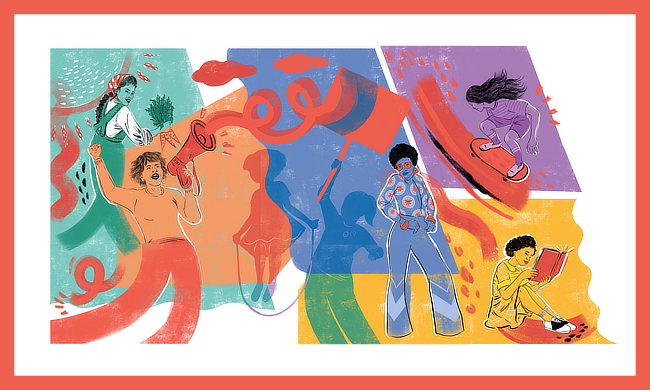 The U.S. government also stepped up to the plate today by signing two executive orders to promote gender equality here and abroad. The first establishes an inclusive Gender Policy Council within the White House. Its staff includes a special assistant dedicated to advancing the equity of women and girls of color. As a Latin American woman who lives in the Gateway to Latin America, I'm especially proud that a Dominican-American woman who's the former ambassador to Uruguay serves as co-chair.
Women's History Month has only been around since the late Eighties. To honor it, Google's charitable arm established a new female-focused program. "Google.org Impact Challenge for Women and Girls" donates $25 million to support economic prosperity by inviting nonprofits worldwide to submit proposals through April 9 to receive grants and mentorship. Now's your chance to apply! There are too many other initiatives to list, but a couple that caught my eye are Pinterest's retail showcase of women-owned small businesses during March, and Netflix's $5 million pledge to foster emerging female talent worldwide including training programs for Latinx women.
Some virtual events are the WOW Foundation's Women of the World festival through March 21. Led by famous experts and authors, WOW's webinars touch on a range of topics from managing finances to being a grandmother (something I can certainly relate to). I also encourage you to visit womenshistorymonth.gov for lectures, films and other insight throughout the month and year. Think how you can make a difference locally, too. Learn about women's charities in your community, direct your dollars to women-owned companies, and call your mom, sister, daughter and bestie to tell them how much they mean to you. We women need to stick together.