It's that time of year when my Aspen reveries turn reality. After Florida's busy season (that seems to get longer every year!), I like to escape to the mountains with my family and fiancé Rich for some well-deserved R & R. The majestic views alone instantly relax me, though I also look forward to getting out in nature and experiencing all the shops, restaurants, culture and events. Here's a list of new places and fun activities to explore when you're in town.

Stay
Ideal for personal and corporate events of all kinds, the family-owned Aspen Street Lodge is available for full buyouts only. Accommodations offer a lot of variety, from a two-bedroom penthouse with a full kitchen to nine traditional hotel rooms with a mix of bunk beds, double queens and single kings. Guestrooms feature smart-tech systems and connect to at least one other guestroom for families traveling with small children and other needs. The extensive array of amenities—rooftop, heated pool and hot tub, fire pit, terraces with Aspen Mountain views, game room and outdoor grill and pizza oven—leaves nothing to desire. Sounds like heaven.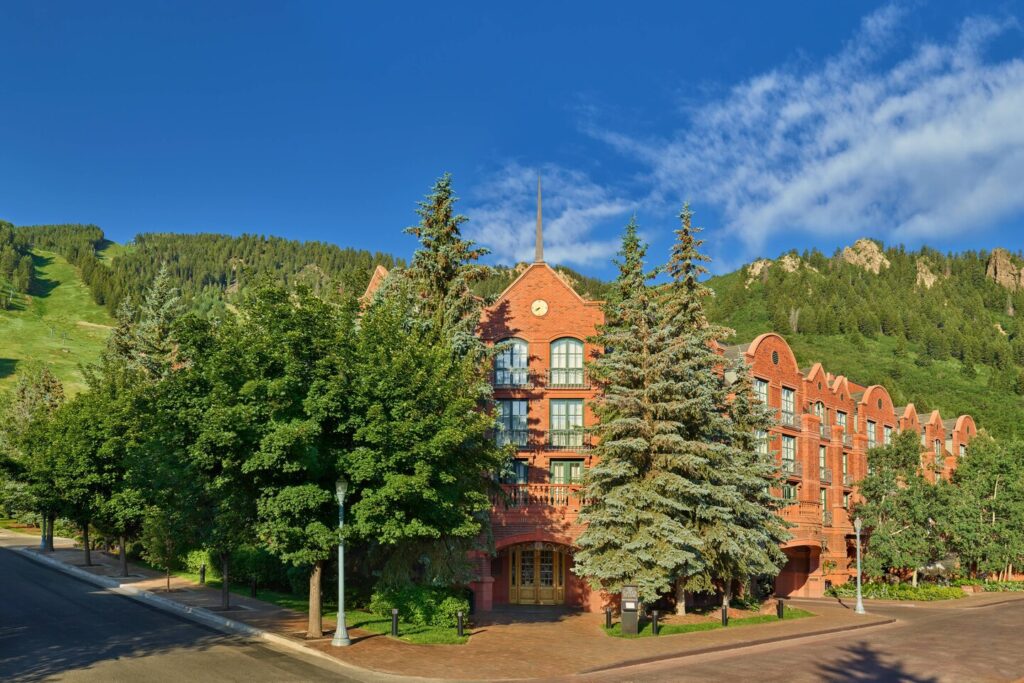 Attend
Aspen Art Museum's annual summer gala ArtCrush takes place August 3-6. Along with AAM's new director Nicola Lees, co-chairs Amy Phelan and Jamie Tisch, and 2021 Aspen Award for Art honoree Mary Weatherford, the benefit includes silent and live auctions by Sotheby's. Bid on more than 45 artworks by artists such as Oscar Murillo, Rita Ackermann and Weatherford; Sotheby's senior international contemporary art specialist Michael Macaulay conducts the live auction of eight lots during the gala at Aspen Skiing Company's Buttermilk ski area on August 6. Panel discussions, a classical music art performance, tastings and a Pine Creek Cookhouse hike are also part of this year's extended festivities.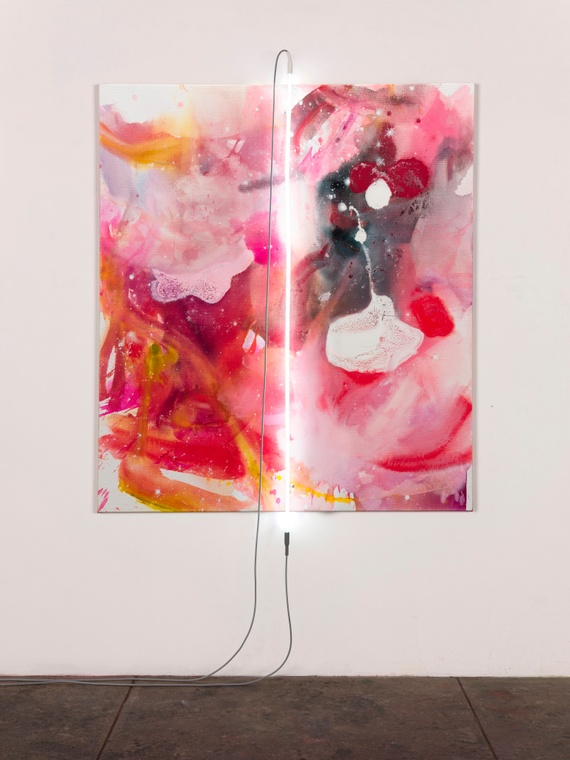 Eat
New restaurants focus on several types of cuisine from the Basque Country (Joonas) to surf and turf (Catch Steak). Italian imports are also making their mark. Based in the West Village, Dante NYC returns for a second collaboration with the Surf Lodge. The partners had such a great time with their winter pop up at the Snow Lodge, that they relocated to the Chefs Club at the St. Regis Aspen Resort through next spring. While Surf Lodge books live music acts, Dante helms the menu's seasonal fare. Items like whole grilled branzino and a peach, heirloom tomato and goat cheese salad lean to the lighter side. Complete your al fresco repast with a summery spritz within Dante's famous cocktail collection.
I'm also delighted that a familiar name from South Florida is opening soon—hopefully by August! After running their super successful Casa D'Angelo locations in Fort Lauderdale, Boca Raton and Aventura, restaurateurs Angelo and Denise Elia are expanding to Aspen.  The couple brightened up the space formerly occupied by Piñons with white oak interiors and Western décor. In addition to signature Italian dishes, the menu increases specialty items (caviar, bison, crudos) that appeal to the Aspen palate. Known for sourcing the finest ingredients, they also plan to celebrate Colorado's excellent meats, dairy and produce.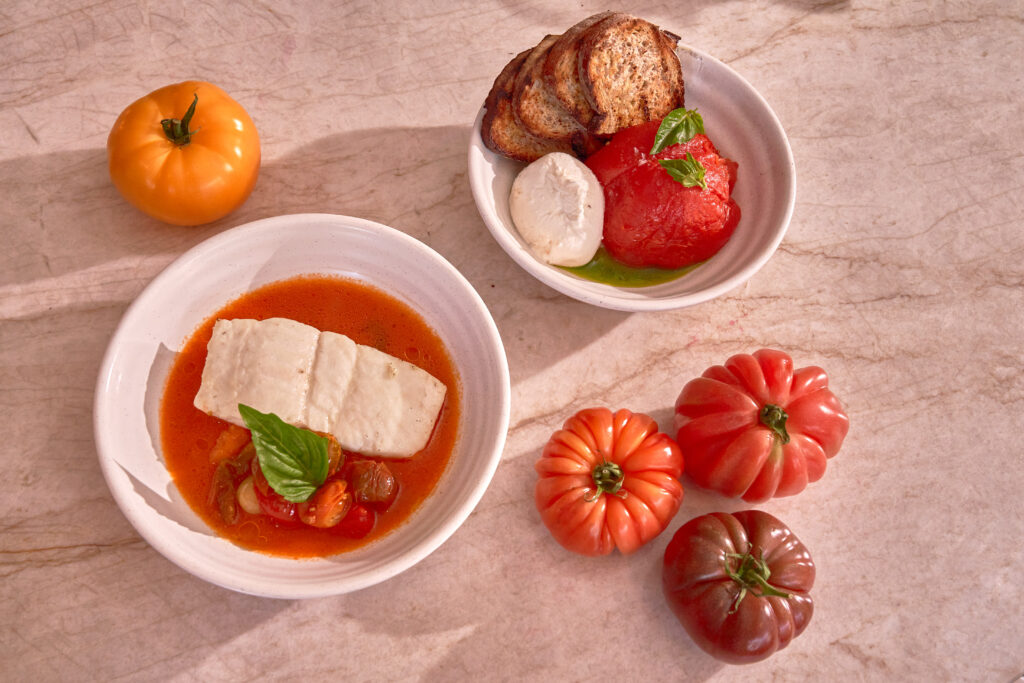 Shop
Aspen is as famous for its galleries and designer boutiques as its ski slopes. Balenciaga's year-long pop up debuted in July, while Prada's traveling, experiential activation "Prada Outdoor" comes through town from July 29 to September 7. The interactive shop encompasses mountain-friendly gear (tents, frisbees, stainless steel water bottles) and men's and women's activewear and accessories (shorts, backpacks, sporty sandals).
While Peri.A devotees wait for its new Los Angeles store to premiere later this summer, they're hitting the Aspen outpost in droves. Owner Peri Arenas stocks her pint-sized space with coveted labels for women's fashions and fine jewelry. Her roster features Casablanca, Ikkim'o, Marni, Peter Cohen, Colville and Marie Lichtenberg, among dozens of gems. Don't hesitate if you fancy something, since it will be gone in a flash!
After popping up in South Florida and the Hamptons during covid, international art galleries next followed their clientele to Aspen. Paris's Almine Rech operates here through September 12. Catch its back-to-back shows "Genesis Tramaine: Worship Works" and "Wes Lang: Endless Horizons." Los Angeles-based Honor Fraser displays a meta solo show of Richard Pettibone's replications of Andy Warhol's iconic soup can series. London's White Cube pops up in a 19th-century building through September 5. Works by Tracey Emin, Magnus Plessen, Anselm Kiefer, Antony Gormley, Theaster Gates and Isamu Noguchi, among several established artists, are exhibited throughout its summer program titled "Correspondence."