Cool treats are one of the benefits of living in a city with year-round summertime bliss.
Now that my grandbabies are out of school and summer is about to set in, I love to spoil them with a trip to the ice cream parlor. This is the very activity that grandparents are made for. Miami has always had its share of ice cream shops, but choices have really ballooned over the last five years. Here are some of my new and old favorites to savor one of life's greatest pleasures.
Newcomer Salt & Straw is making the biggest splash for its handcrafted, small-batch gourmet flavors. The Oregon import already opened two locations here in Wynwood and Coconut Grove. They get very creative in product development; one of their June flavors is called "Smile: Words & Pictures." Kids will love it, but they'll probably go for "Goosebumps: Monster Blood" for the name alone. If this sounds too weird, don't stress. They also serve classics like chocolate gooey brownie and sea salt with caramel ribbons.
Founded in the Grove with another location in Bal Harbour Shops, Bianco Gelato is dedicated to 100% organic, non-GMO recipes (so you don't have to feel as guilty when you treat the kids). Its Milanese maker sticks to the standards when it comes to flavors, which instantly transports me to an Italian piazza. Hazelnut, pistachio and cookies and cream are on the menu, plus paletas, smoothies and more.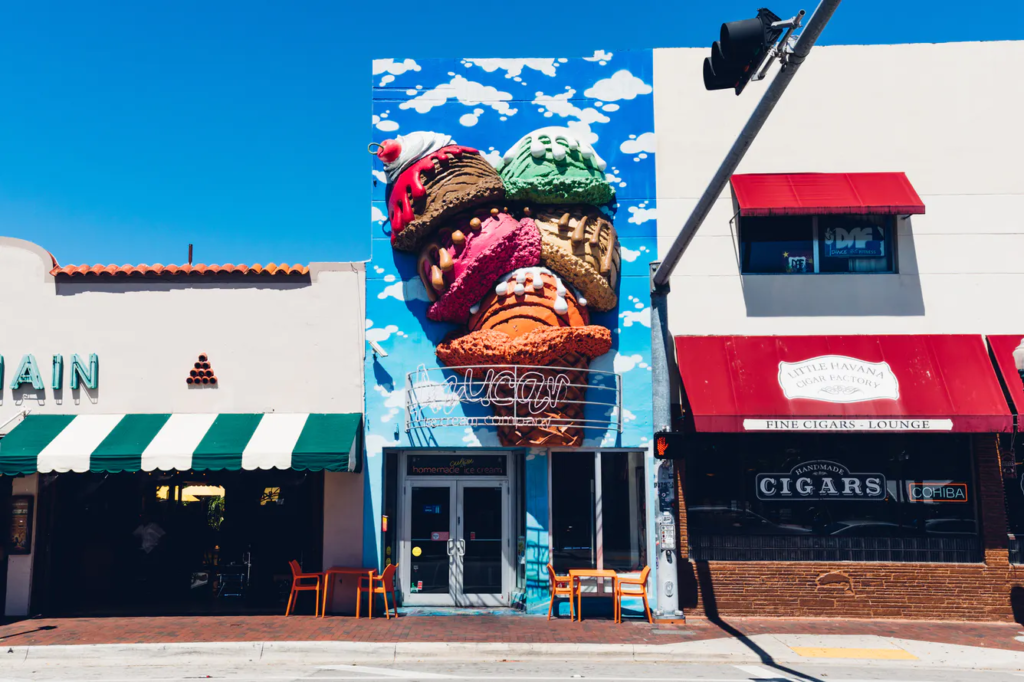 I always recommend Azucar to visitors who are looking for a taste of Cuba by way of Miami's Little Havana neighborhood. The owner opened it to honor her Cuban grandmother's love of ice cream, even naming one of her most popular artisanal flavors abuela Maria (a vanilla base with chunks of cream cheese, ripe guava and crushed Maria cookies). Flavors rotate depending on what's ripe at the fruit stand. Summer brings mango, mamey and a sugarcane pineapple blend, while grownups always enjoy café con leche ice cream. There are also branches in Dadeland and South Beach.
Soraya Kilgore, chef Brad Kilgore's secret weapon when it comes to sweets, launched her own culinary concept in the Miami Design District. Made for Instagram, which your tween and teen grandkids will appreciate, her adorable MadLab Creamery goes far beyond traditional ice cream with dozens of cool toppings. We're talking edible glitter, cotton candy in exotic flavors, Japanese cheesecake and gold sprinkles. These chic works of art are on par with their fashionable neighbors.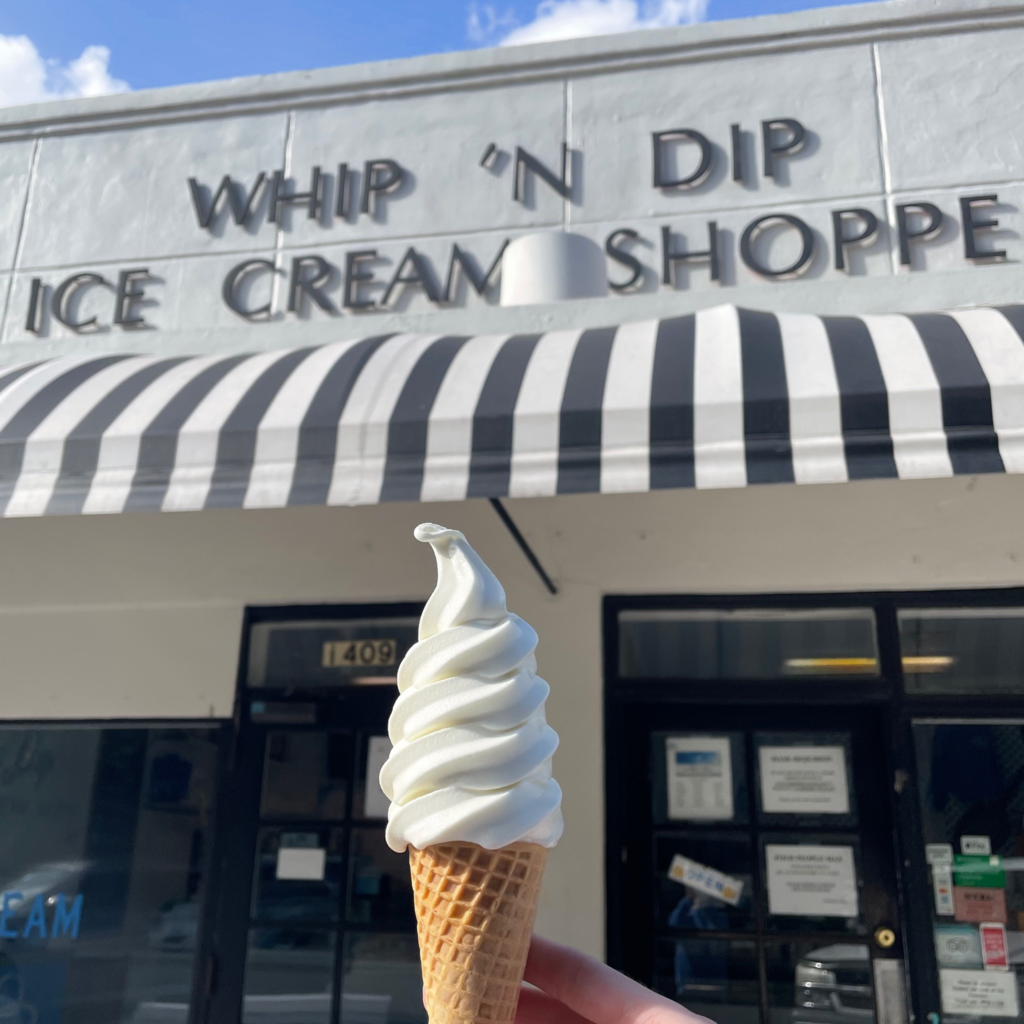 I raised my kids near Whip 'n' Dip, an institution for generations of families in South Miami, Pinecrest and Coral Gables. The family-owned shop has been around since the mid-Eighties and continues to hand-make its famous flavors from mint chip to cookies & cream beginning with a 14% butterfat base. Hot for summer are "Somewhere Over the RainDough" and "Nutter-o," which is peanut butter ice cream with Oreos. They're also known for soft serve, ice cream cakes and hand-blended milkshakes. There's a reason this place has stood the test of time.