When it's too hot to even think about cooking, try a chilled soup.
These five recipes depart from well-worn classics like gazpacho and vichyssoise. Their interesting ingredients and bright colors take advantage of summer's bounty and just might inspire you to create your own masterpiece with whatever you have on hand.
It's cherry season, so I'm intrigued by Martha Rose Shulman's healthier version of one of Eastern Europe's signature soups. She decreases the amount of sugar and substitutes traditional heavy cream or sour cream with yogurt. Besides being tasty, its gorgeous pink hue is delightful.
https://cooking.nytimes.com/recipes/1013699-cold-cherry-soup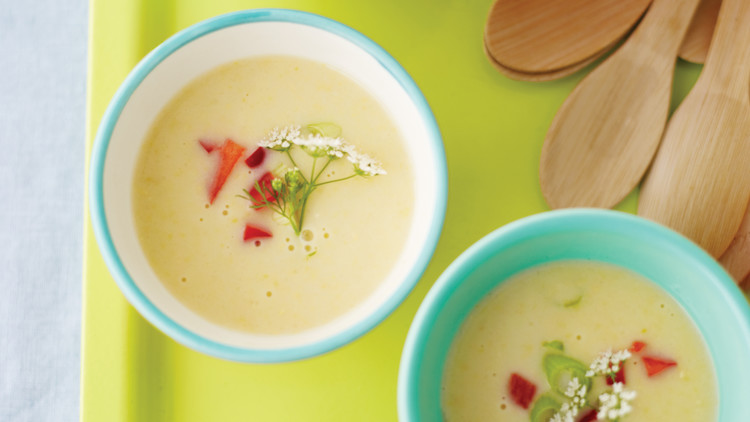 Summer is also synonymous with sweet corn. Though it's amazing on the grill and plain boiled or steamed, why not whip those kernels into a frothy, fresh soup for supper? Martha Stewart adapted this sure-fire recipe from Basque blogger and cookbook author Aran Goyoaga. Top it with Maine lobster to be decadent.
https://www.marthastewart.com/1121843/chilled-corn-soup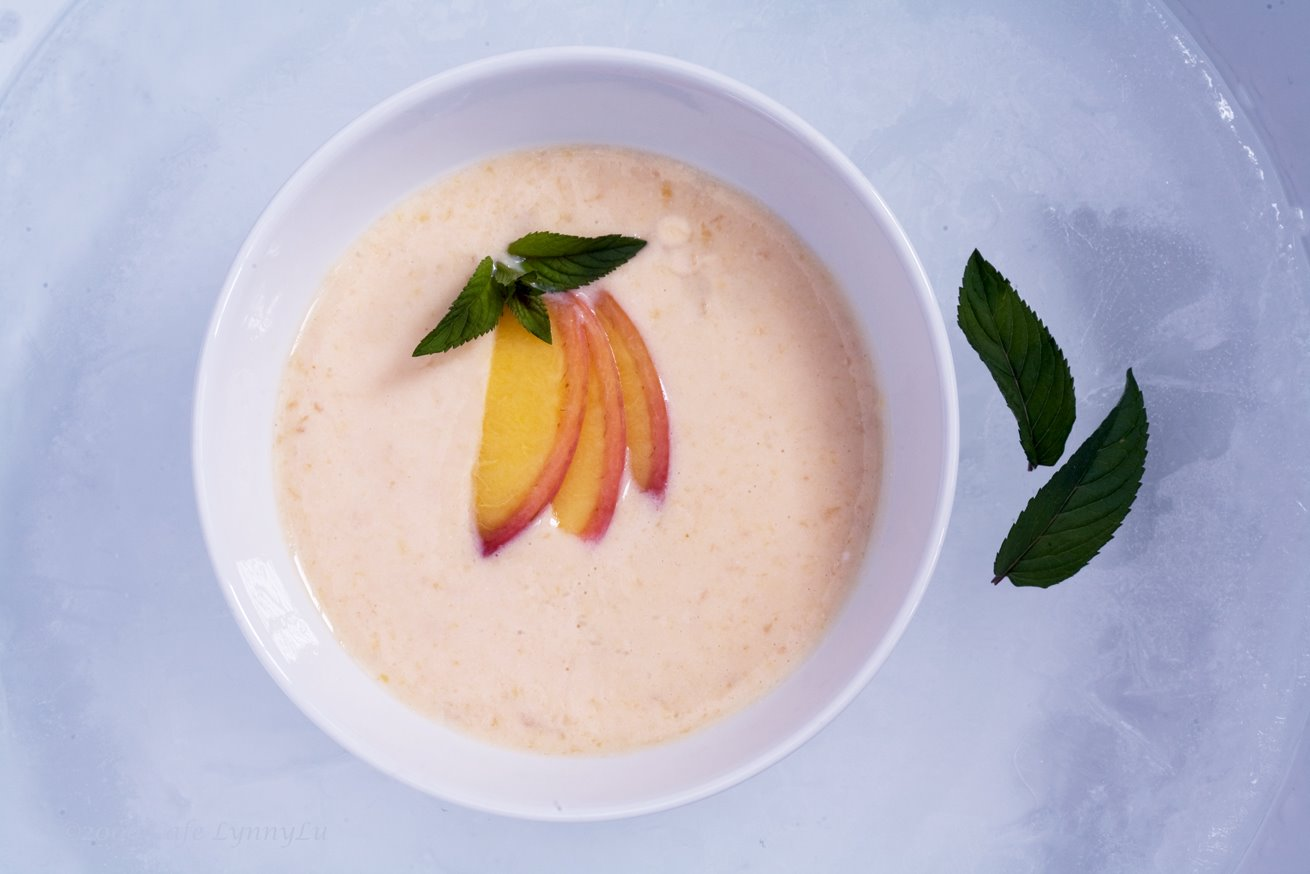 Moosewood Restaurant in Ithaca, N.Y., pioneered the vegetarian scene, and its treasured cookbooks have inspired many home cooks for decades. This no-fuss peach soup can be jazzed up with a sprinkle of feta cheese, dollop of crème fraiche, swirl of berry coulis or dash of your favorite liqueur. It makes a great dessert or slushie, too.
https://moosewoodcooks.com/2015/08/peach-soup/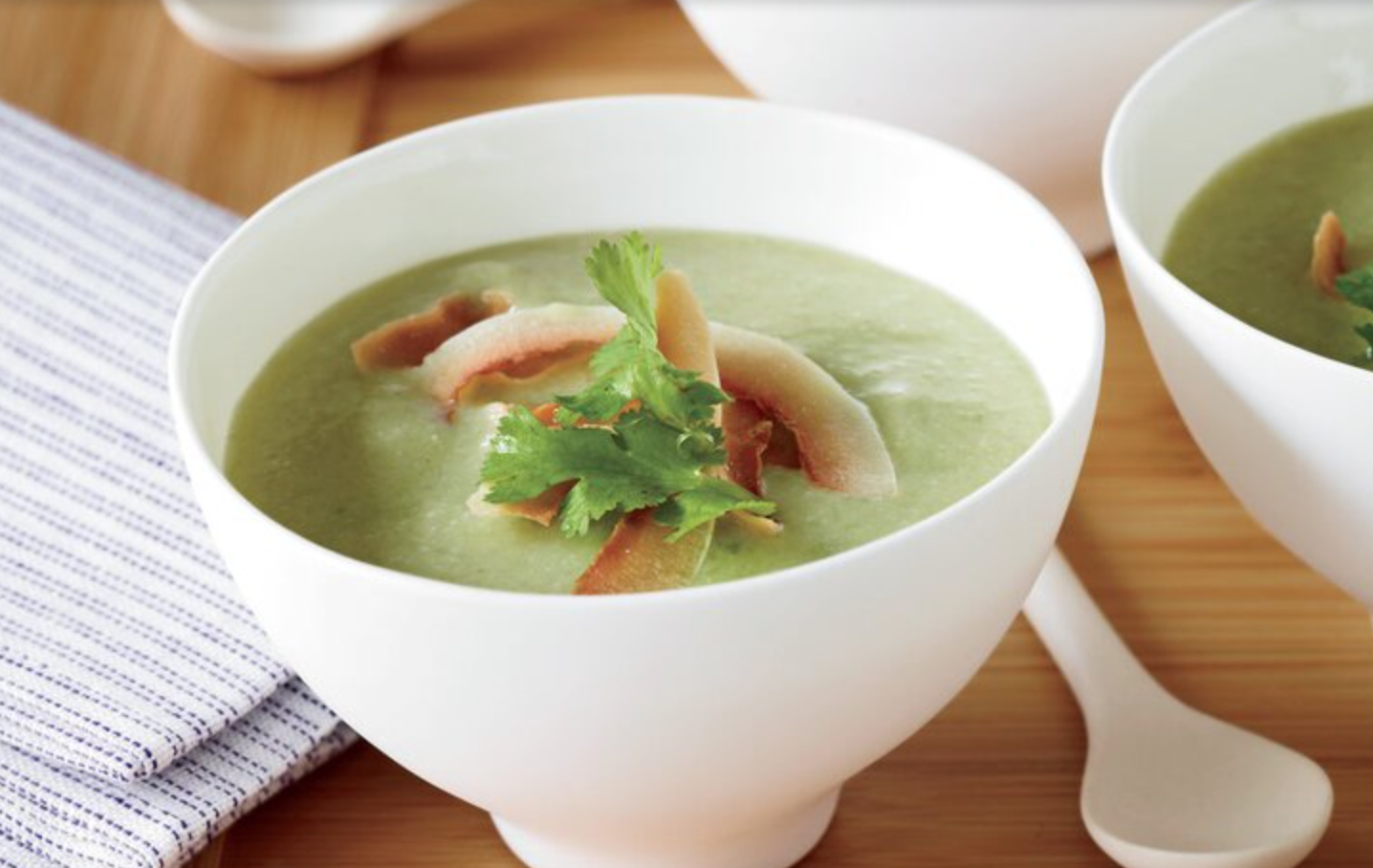 If you're in the mood for Thai flavors, this spicy avocado cucumber soup from Food & Wine will do the trick. It stars many of the cuisine's main ingredients like green curry paste, coconut milk, cilantro, lime and chiles, whose heat can be adjusted for your palate.
https://www.foodandwine.com/recipes/spicy-avocado-cucumber-soup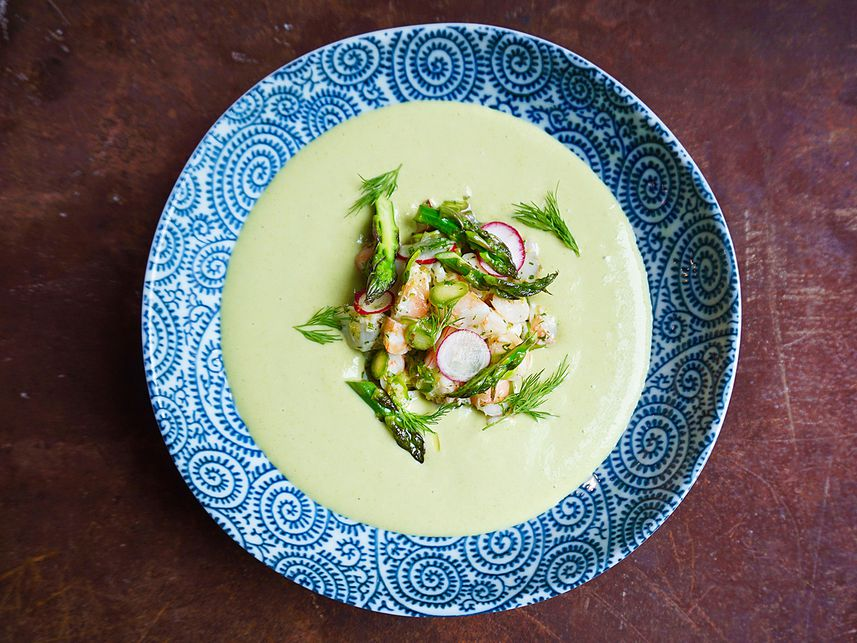 Who doesn't love an old-fashioned potato leek soup? It's the base of this asparagus masterpiece that Charleston chef Kevin Johnson shared with Saveur magazine. Along with adding herbs from thyme to tarragon for depth, he tops servings with Old Bay-seasoned boiled shrimp. It's like having the Lowcountry in a bowl.
https://www.saveur.com/chilled-asparagus-soup-with-herbed-shrimp-recipe/